Regular price
$154.00 USD
Regular price
Sale price
$154.00 USD
Unit price
per
Sale
Sold out
Variant:
Wood Splitter Blank Steel with Hammer
ONZE GARANTIES
Gratis verzending boven €130
Vandaag besteld = binnen 1-2 dagen in huis
Betaal veilig met iDeal
Officiële Merkeigenaar
Beschrijving

The traditional NO-AXE is designed in the Netherlands and is therefore 100% produced in the Netherlands, and we are proud of that.

The NO-AXE Wood Splitter ensures that you can split wood quickly , easily and safely . And that applies to everyone. From young to old and from handy to clumsy.

With the solid rubber NO-AXE Hammer you can make kindling within 1 or 2 turns that you can use to light a wonderful fire.

The traditional NO-AXE is made of sheet steel. This immediately means that the product will develop a thin orange oxidation layer over time. This does not harm the product, in fact, this is precisely the purpose and charm of the product. It is important that you protect the blade of the NO-AXE after use with the supplied rubber protection, so that the blade of the NO-AXE does not rust.

If you are not a big fan of the rusty appearance of the NO-AXE, that is not a problem, we also have a galvanized version . This special layer ensures that your NO-AXE will almost never rust.




NB:

The NO-AXE is made to split kindling up to a maximum diameter of 20cm.

✔️ 100% Made in The Netherlands

✔️ FAST, EASY, SAFE

✔️ 100% Dutch Design

✔️ Blank Steel
Characteristics

100% Nederlandse productie: Ontworpen en geproduceerd in Nederland.
Veilig en gemakkelijk houtkloven: Geschikt voor iedereen.
Efficiënt aanmaakhoutjes maken: Slechts 1-2 slagen nodig.
Duurzame plaatstalen constructie: Ontwikkelt een charmevolle oxidatielaag.
Roestbescherming: Inclusief rubberen bescherming voor het mes.
Guarantee

At NO-AXE we are 100% convinced of our products. And that is why we give a 10-year warranty on our products. This warranty is for product and manufacturing defects and not for wear and tear. It is therefore still important that you assemble your product properly and maintain it properly. And of course that you use the right products. Always use a heavy rubber hammer when splitting and never a hammer made of material other than rubber.
Delivery

When you order something, you want it delivered quickly. And that is why we aim to deliver the products within two working days. This is done by our transporter GLS and almost always goes smoothly. If something is wrong, please contact us and we will always resolve it for you.
Returns

We are convinced of our product and naturally strive for satisfied customers. You can always return your product if it is really not to your satisfaction. Fortunately, we can easily offer this because it has never happened that someone did not like a NO-AXE. If you still want to return the product, please return it neatly in the original box and we will ensure that you get your money back or a replacement product is delivered.
View full details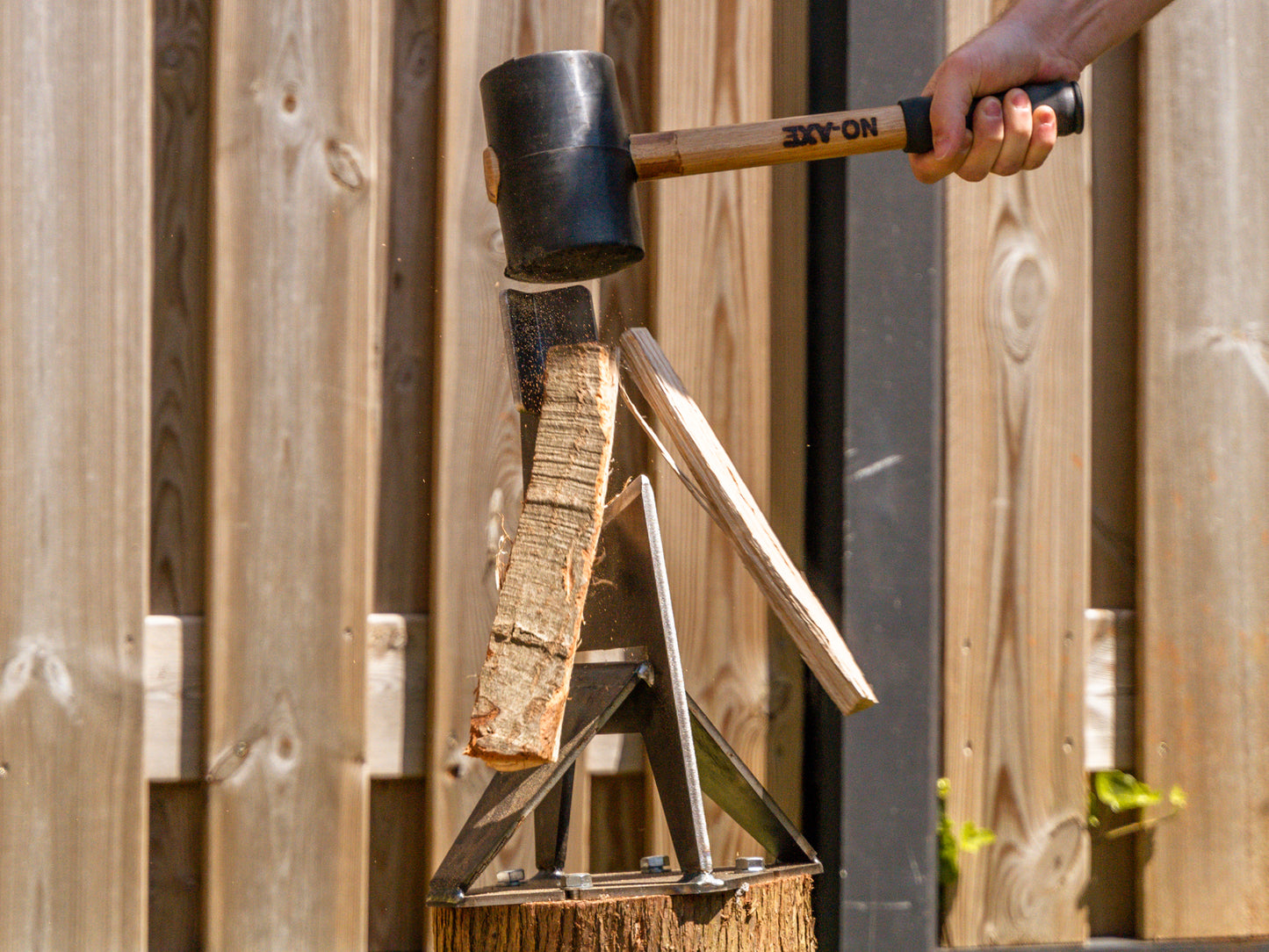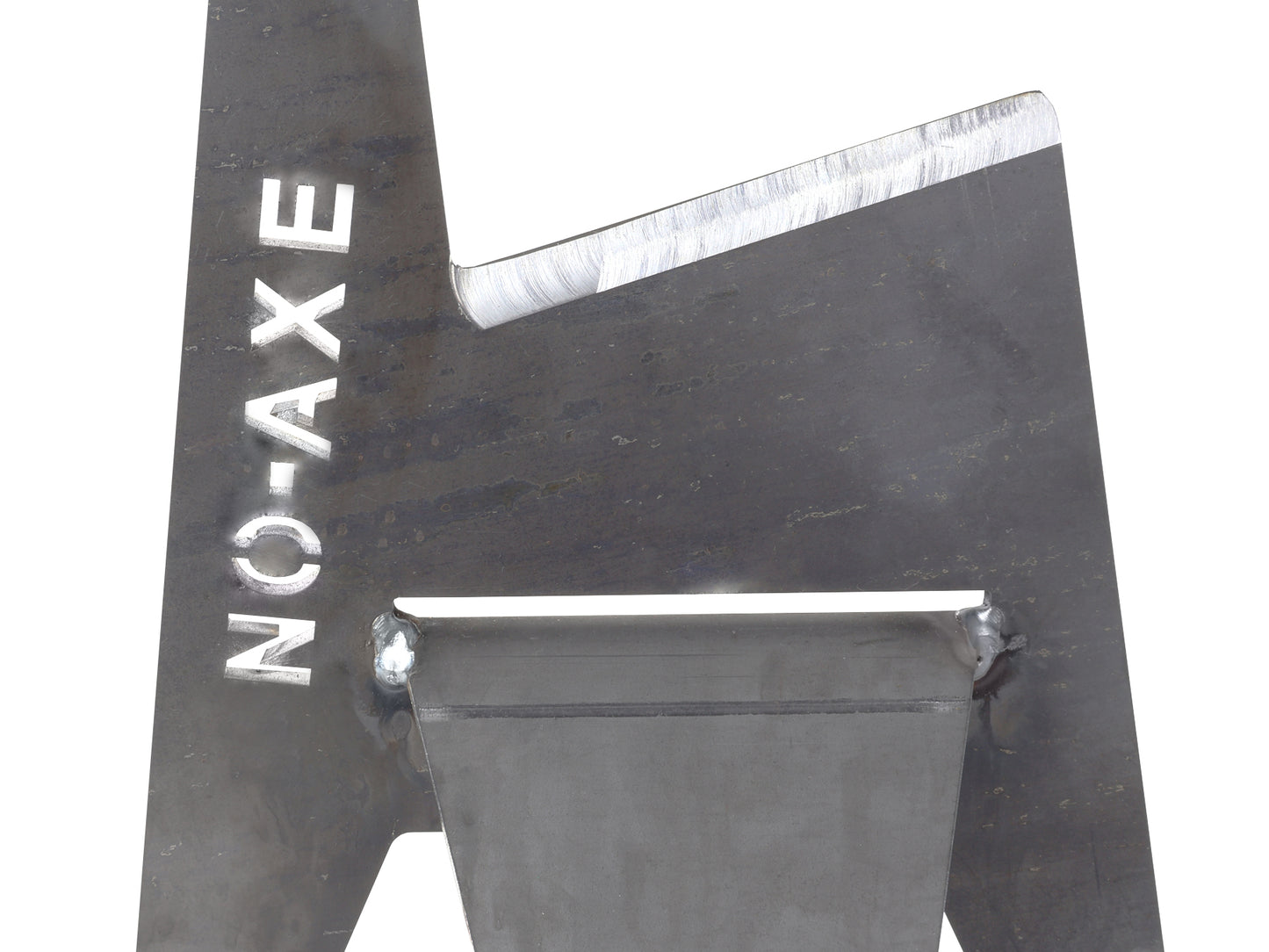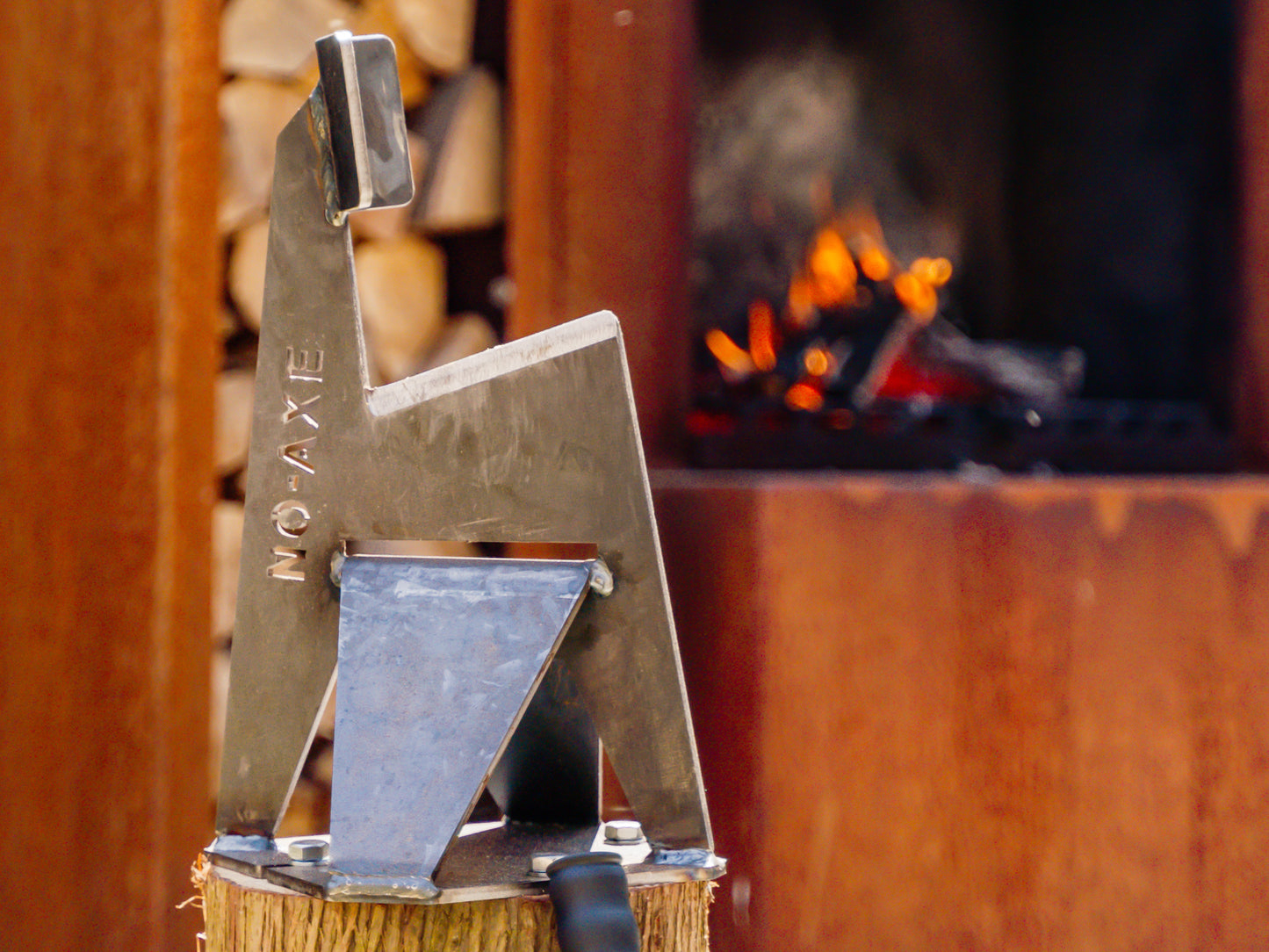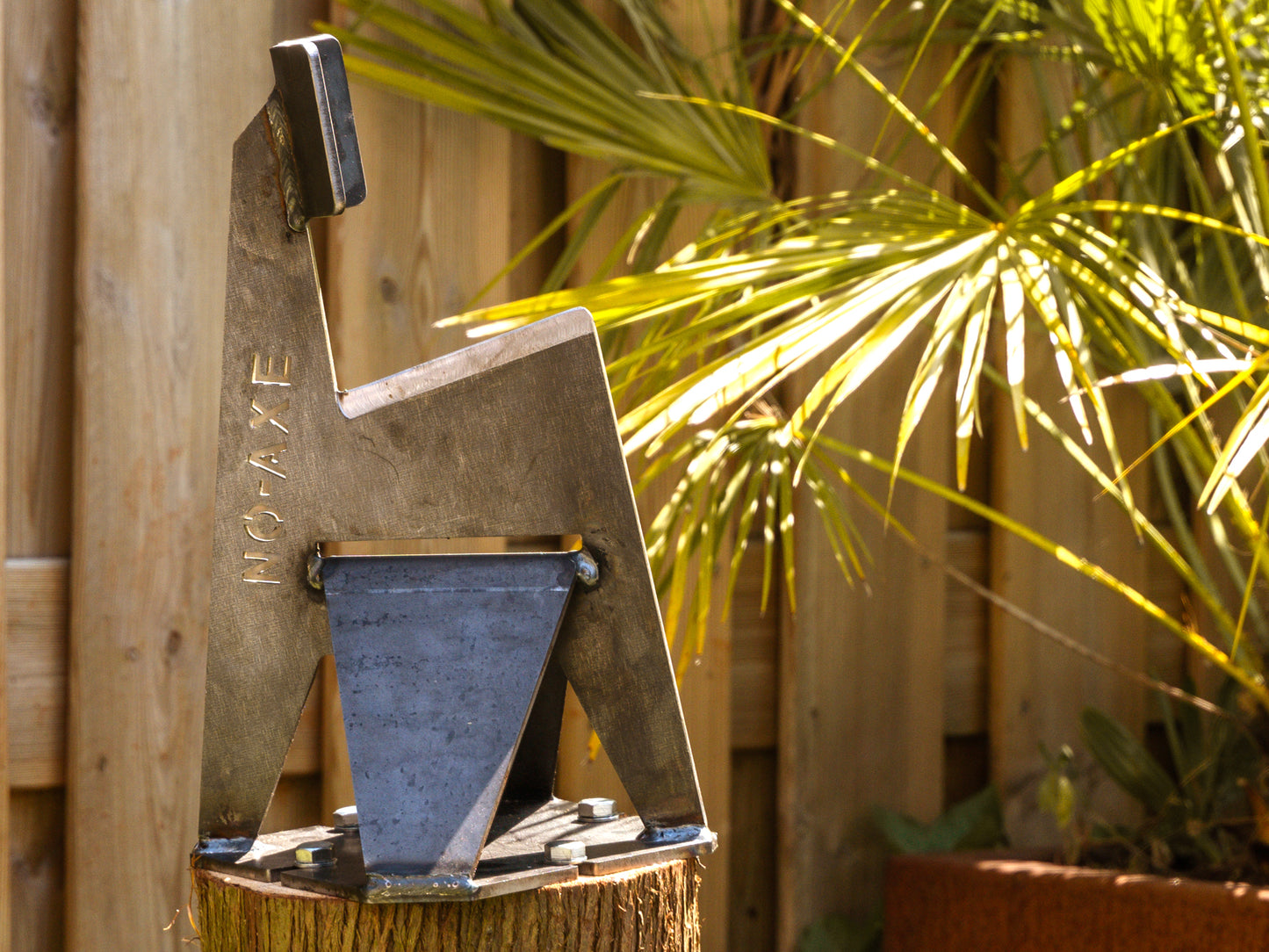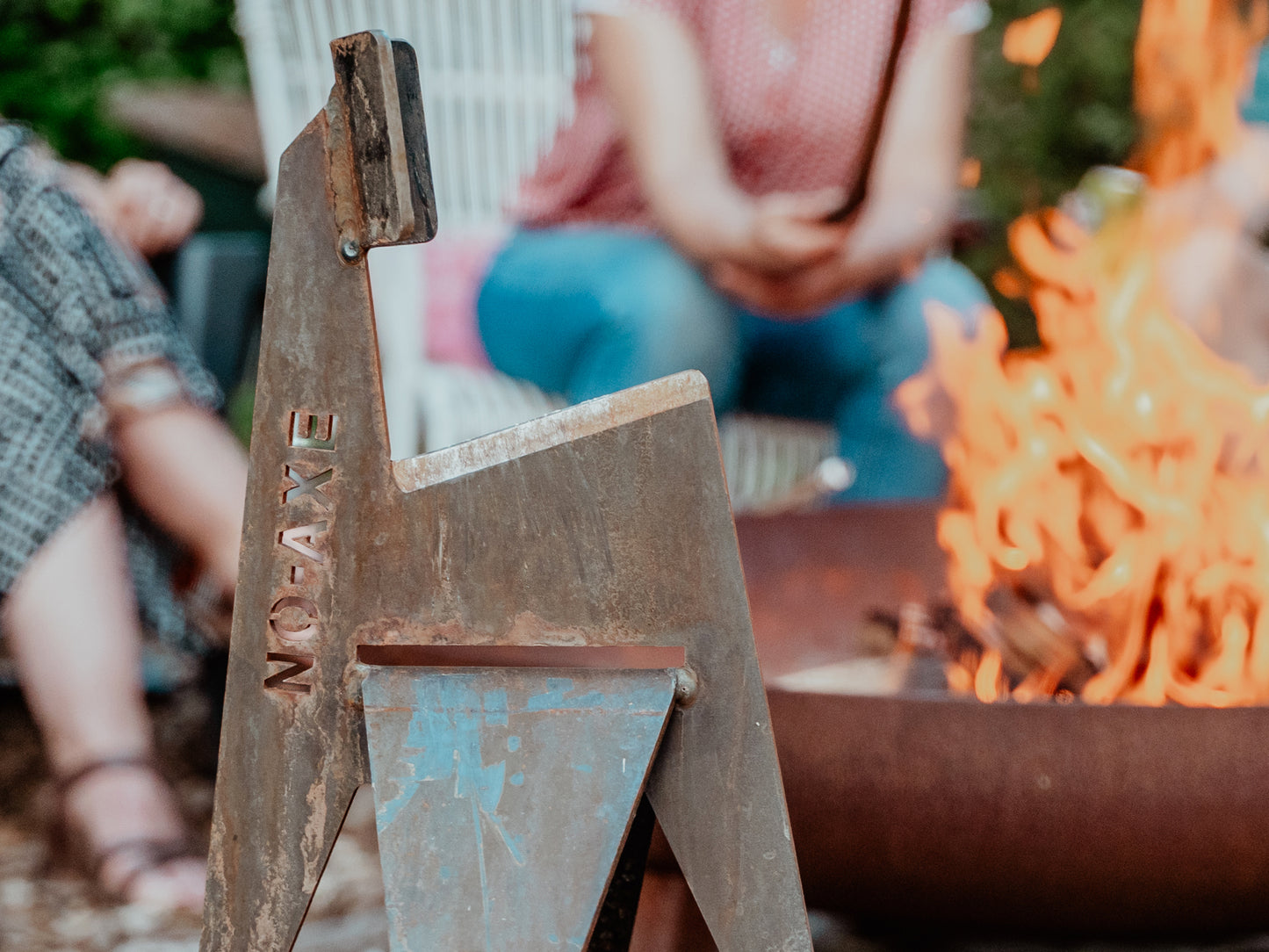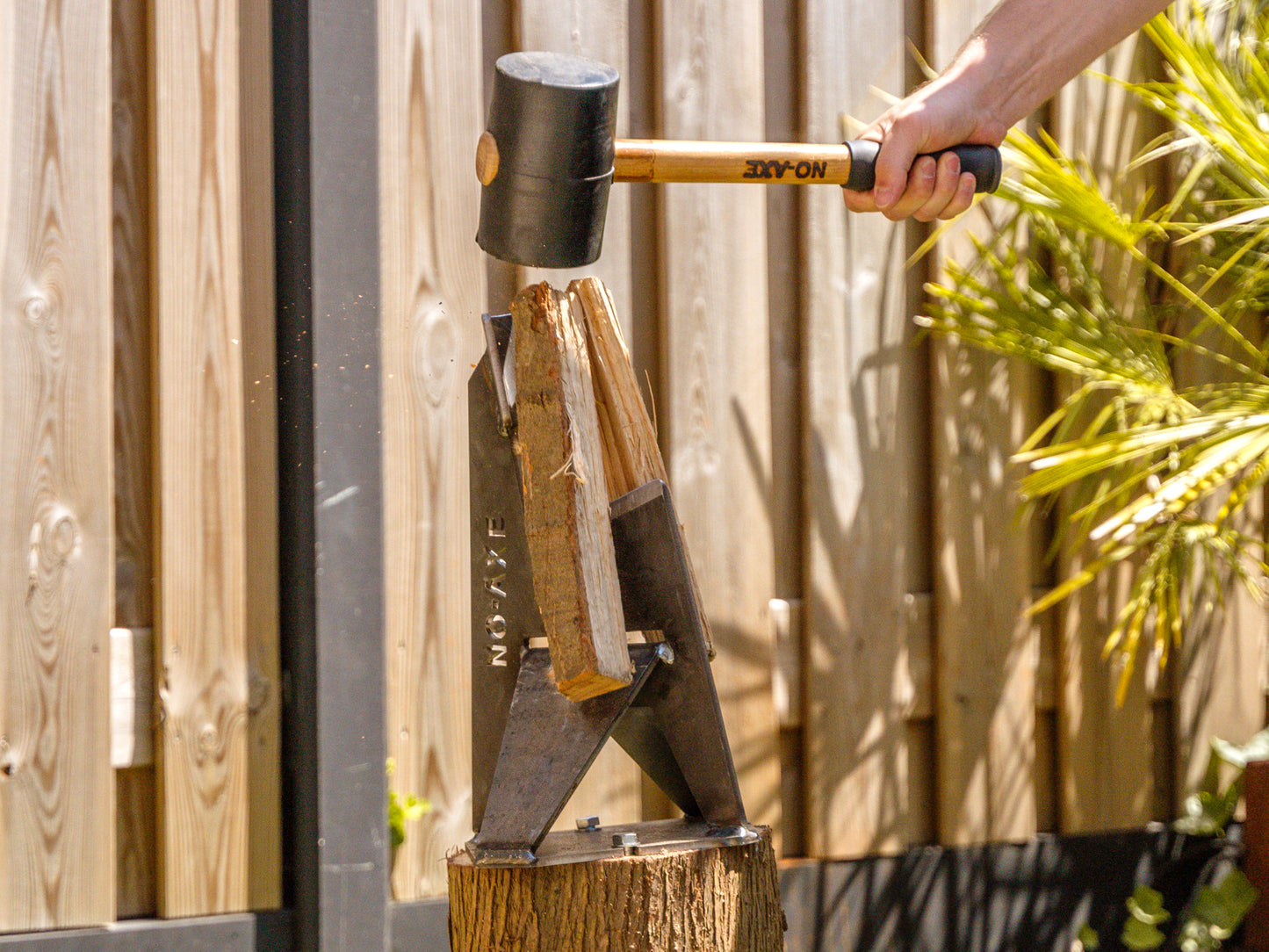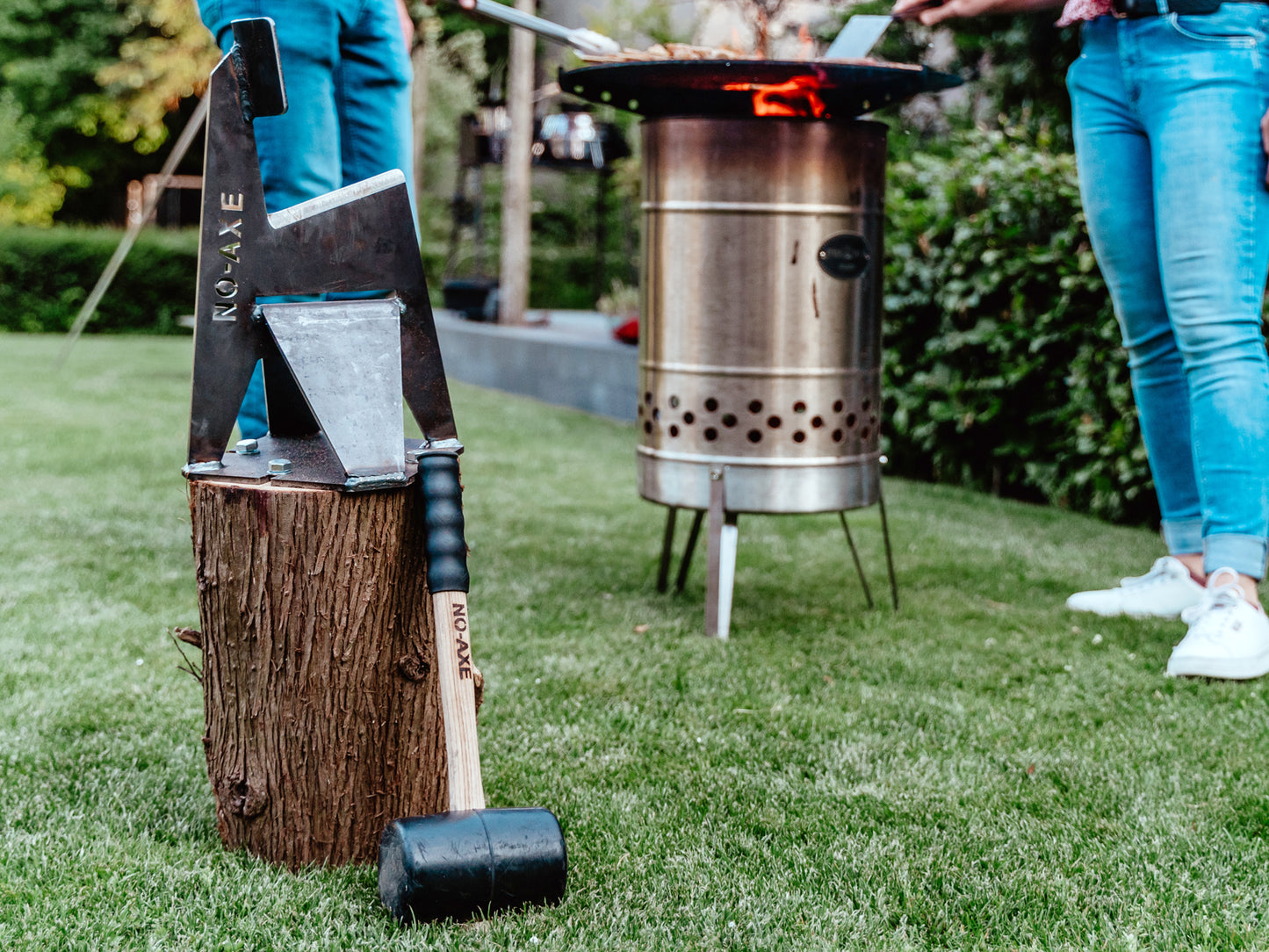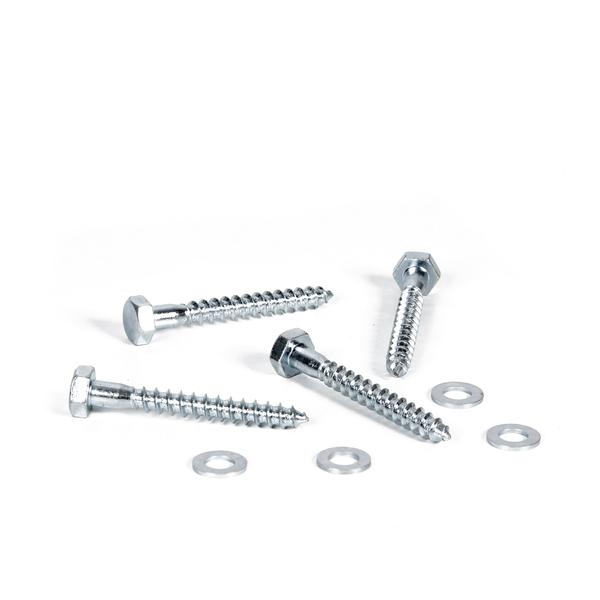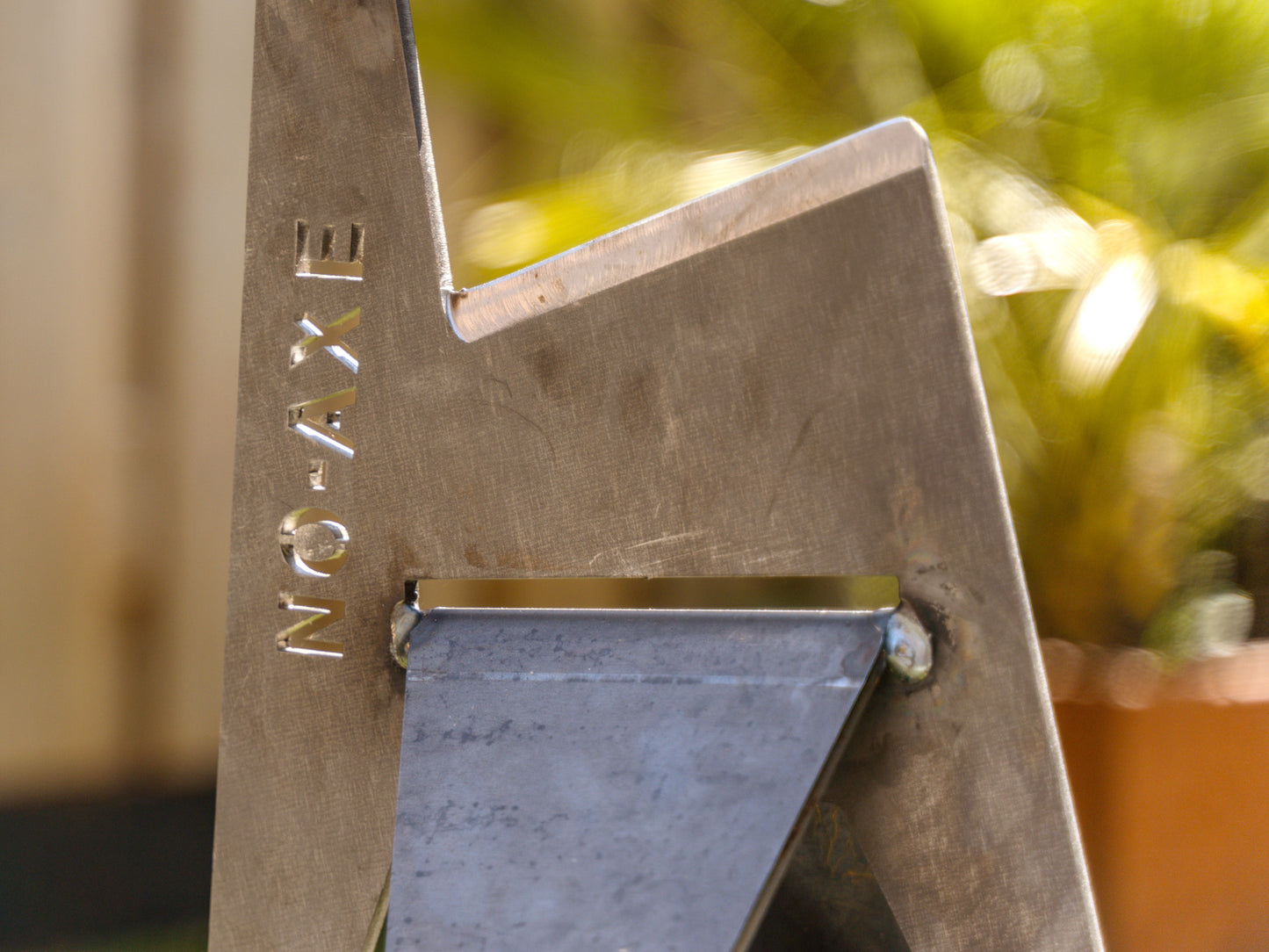 Prima product, makkelijk te gebruiken
Mooi product, met bijgeleverde rubberen hamer zijn de houtblokken makkelijk te kloven. Uiteindelijk voor de No-Axe gekozen vanwege NL fabrikaat en dat er bij de productie mensen betrokken zijn die een afstand tot de arbeidsmarkt hebben! Top.
Mooi product, bevalt prima
Houtkloven gaat makkelijk
Afgelopen maand hebben we een NO-AXE gekocht om aanmaakhout te maken voor de houtkachel en om buiten een vuurtje te stoken. We hebben hem goed vast gemaakt op een groot blok hout. Binnen no-time heb je aanmaakhout. We hebben de blank stalen gekozen, hij staat continu buiten en deze krijgt nu een mooi roest kleurtje en gaat helemaal op in de natuurlijke omgeving. Door de rubberen beschermkap blijft het snijvlak vrij van roest. Zijn er blij mee! :-)
Net als in de video
Wat een top product, het is echt zo makkelijk als de video's doen beloven.
Aankoop voor het leven
Mooi product, erg stevig, denk niet dat dit product ooit kapot kan gaan. Dus wat mij betreft een aankoop die je doet voor het leven.